Photo courtesy of Ana Shahnovich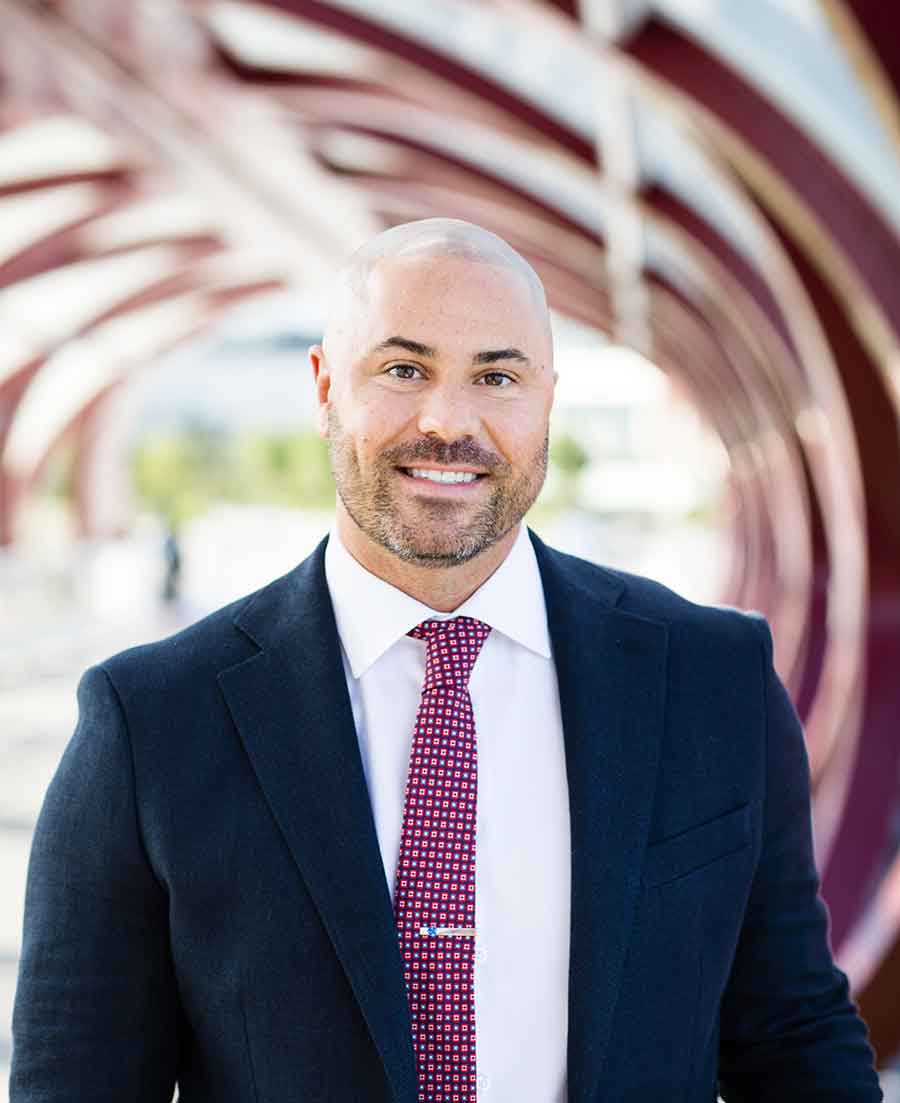 Stephen is the founding lawyer and Executive Director of YYC Employment Law Group. Prior to founding YYC Employment Law Group, Stephen received his legal training with two of Canada's most recognized national law firms in Calgary; Stikeman Elliott LLP and Bennett Jones LLP. He then worked in an in-house corporate environment as a trusted advisor to senior and executive management with a large national company in the energy-services sector. Most recently, Stephen was the first and senior associate with Taylor Janis LLP's Calgary office where he is proud to have materially assisted with growing and developing the employment law practice from the ground up – turning it into Calgary's largest dedicated labour and employment law firm. After close to two years with Taylor Janis, Stephen decided his hard work there was finished and he was keenly ready to take his knowledge and vast experience to his own practice where he could do things differently.
Stephen is a born and raised Calgarian.
He studied at the University of Ottawa before receiving his Juris Doctor degree from the University of Alberta Faculty of Law in Edmonton where he excelled academically. He was heavily recruited by national law firms, receiving a total of four offers from top-ranked law firms in Calgary – the most in his graduating class. Stephen has won many academic awards at both the undergraduate and law school levels and is consistently recognized by his peers as a tenacious, compassionate, strong and skilled client-focused employment lawyer.
Stephen is passionate about employee rights and has dedicated his career to helping people. When he's not working, he enjoys spending quality time with his amazing wife, Alexa, their new son, Dario, and their yellow Labrador Retriever, Koda; whether it be camping in the mountains, long dog walks, hiking or spending time at the lake.
Barry is the Managing Lawyer at YYC Employment Law Group. He is a senior labour and employment lawyer, with over 25 years of experience. Prior to joining YYC Employment Law Group, Barry established a successful employment law boutique in Calgary with a focus on non-union employment law and practiced at two of Canada's largest and most respected national firms, starting his career at Blake Cassels & Graydon LLP and later joining Miller Thomson LLP, where he became head of Miller Thomson's Labour & Employment Group in Calgary.
At YYC Employment Law Group, Barry advises and represents employees in all aspects of employment law, including wrongful dismissal, constructive dismissal, severance packages, employment issues arising from mergers and acquisitions, employment agreements, federal and provincial labour laws, and employment standards obligations.
Barry regularly represents and advises senior executives and upper management employees in various business sectors in Calgary. He understands that senior executives often have specialized issues requiring particular attention, including stock option agreements, executive employment agreements, compensation issues, non-solicitation agreements, non-competition agreements, restrictive covenants, injunctions and executive consulting agreements.
He also represents employees regarding all employment-related human rights issues, including sexual harassment, disability issues and discrimination.
Barry has successfully appeared before all levels of court in Alberta, including the Court of Queen's Bench and the Alberta Court of Appeal, and has represented clients on numerous employment litigation matters before labour arbitration boards, the Alberta Human Rights and Citizenship Commission, the Canadian Human Rights Commission, the Alberta Labour Relations Board and the Federal Court of Canada.
Barry provides practical and efficient advice. He identifies key issues quickly and recommends efficient solutions tailored to the specific objectives of his clients. Barry's commitment to personal service and responsiveness to his clients has fostered long-term relationships based on trust, confidence and results.
As an avid amateur nature photographer, Barry loves to hike and photograph in and around Calgary and Kananaskis Country, capturing some of our area's amazing natural beauty. Barry loves music, plays guitar and piano, and especially loves to make music with his wife, Jeannie. When he is not out in nature or making music, you can find him in the kitchen, honing his culinary skills.
Lee grew up in Edmonton, Alberta, where he received a Bachelor of Science Degree (with Distinction) from the University of Alberta. In 2012, Lee made the journey to Calgary where he received his Juris Doctorate Degree from the University of Calgary.
While attending law school, Lee volunteered with Student Legal Assistance, Trial Division, where he discovered his passion for helping people. Lee has also volunteered for Pro Bono Canada, helping clients with claims before the Alberta Human Rights Tribunal.
After completing law school, Lee practiced at a boutique litigation firm where he represented a number of First Nations in Alberta, Saskatchewan, British Columbia and the Northwest Territories. Lee has represented clients before the Provincial Court of Alberta, the Alberta Court of Queen's Bench and the Federal Court of Canada.
Outside of work, Lee enjoys camping and hiking with his wife, Brenna, and his Jack Russell Terrier, Abe. Last year, they hiked the Juan de Fuca trail on the west coast of Vancouver Island.
In addition to her Juris Doctor degree from the University of Calgary, Jeneba holds a Bachelor of Arts (Honours) in Political Science and French from Acadia University, and a Masters in Conflict Resolution from the University of Ottawa. While in Ottawa, Jeneba trained with the Canadian Institute for Conflict Resolution.
Before embarking on her legal career, Jeneba completed an internship with a non-profit organization in Ghana, where she worked on access to justice issues facing West-African youth. She also worked as a Flood Recovery Caseworker for the Canadian Red Cross and the Bowness Community Association where she actively helped Calgarians recover from the 2013 Floods. These experiences helped shape her passion for facilitating access to justice and led to her decision to pursue a legal career.
After completing her articles with Alberta Justice & Solicitor General, Jeneba worked as a Crown Prosecutor for a year, where she gained a wealth of experience in advocacy and negotiation. Jeneba is passionate about client-centered practice and making the law accessible.
In her spare time Jeneba enjoys riding horses, spending time in the mountains, and travelling the world. Her goal is to visit all seven wonders of the world in her lifetime, which she kicked off in April 2019 by visiting the ancient city of Petra in Jordan.