Exclusively for Employees
At YYC Employment Law Group, we take a fresh approach to employment law. We put you in touch with our Calgary-based employment lawyers directly. Beyond providing you with experienced, proven and trusted legal advice, we guarantee responsiveness and timely communication. If you don't hear from us within 24-hours—whether it be in response to a question, request for information or otherwise—you're entitled to a credit against the cost of your fees. That's our promise to you. Accountability.
We're all about connecting with our clients and the community we serve. Even better, we speak your language.
Contact Employment Lawyers Calgary today to find out more about our innovative, forward-thinking and client-focused model. and how our team of dedicated employment lawyers will partner with you to resolve your employment issue.
We're confident you'll see the difference.
Our model provides you with efficiency, value, peace of mind and certainty by offering reasonable flat-rate fees. You know what to expect from the second we start work on your file.
—
Our goal is to facilitate timely access to well-trained and experienced employment lawyers at an affordable price point. It's all about you, the employee.
—
We exclusively practice workplace law and only represent employees
We are passionate about our work which translates into strong employee advocacy and representation.
—
Our employment lawyers have worked with some of Canada's largest national law firms and have attended Canadian law schools where we excelled academically. We know employment law and previously acted for employers; we are intimately aware of how the other side works which fosters efficiency and effectiveness.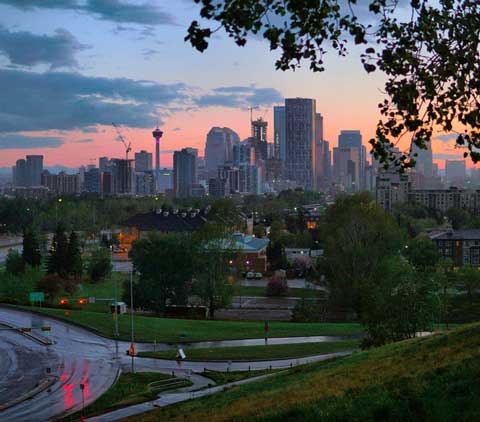 Photo courtesy of Ana Shahnovich
Calgary Employment Law Redefined
We are life-long Calgarians and community-based lawyers knowledgeable of the local labour market and regional dynamics. We've grown-up in Calgary and worked here, just like you, before becoming employment lawyers. We'll navigate Calgary's complex legal landscape for you.
—
We maintain a centralized business location at one of the City's coolest, most vibrant and entrepreneurial downtown coworking spaces. Our large private offices provide the confidentiality and privacy afforded by a traditional office space, with a much fresher and enjoyable vibe and at one-third the cost. We pass these savings on directly to our clients by keeping our overhead costs low.
—
Not a fan of commuting downtown to meet your lawyer in-person?
No problem – we'll come to you and accommodate you on your schedule and at any location you want. Just say when and where, whether it be in the NW, NE, SW or SE, during the evening or on a weekend or via, FaceTime, Skype, Duo or any other platform you prefer. Being flexible, mobile and cloud-based has its advantages!
Termination Clause Reviews
Reasonable Notice Assessments
Harassment, Bullying and Discrimination
Employment Agreements & Contracts
Change of Control Protection ("Golden Parachutes")
Non-Competition & Non-Solicitation Advice
Non-Disclosure, Confidentiality & Non-Disparagement Advice
Occupational Health & Safety
Short & Long-Term Disability Entitlements
Independent & Dependent Contractors
Duty of Fair Representation Complaints
Workplace Investigations & Disciplinary Proceedings
PSU's, RSU's & Stock Options
Share Appreciation Rights ("SARs")
Performance Bonuses & Incentive Pay
Maternity & Parental Leave
Employment Lawyers Calgary
Let's discuss the facts of your workplace legal matter and make sure you are protected. Experience the difference.
See What the Buzz Is All About
WestJet Employees: we understand that many of you have recently been laid-off and given a number of options to choose from on account of the ongoing COVID-19 pandemic. This can be complicated and we recommend speaking with our experienced employment...
read more